us
home
menu
us
services
I-D
press
contact
all

History & philosophy

Founders

Gustu Family
"We are more than a team, we are FAMILY"

History
"Uses, customs and traditions constitute the cultural patrimony of the nations. Respect for each region land and products are essential basis of the people´s identity"
Convinced of this reality, in the mid-90s Danish gastronomic entrepreneur Claus Meyer fueled a social movement aimed to improving the people´s quality of life through their food, a movement that found solid foundations in the New Nordic Cuisine Manifesto, creating a philosophy of local products revitalization, wild ingredients discovery and re-creation of traditional dishes, prioritizing innovation and simplicity.
Claus Meyer and his Melting Pot Foundation adopted the challenge of promoting Bolivian cuisine based on the Nordic Model. In 2012, Melting Pot Bolivia was established as a non-profit organization whose main objective is to explore, revitalize and promote awareness of the cultural, natural and productive richness of Bolivia and the potential of its food heritage and gastronomic culture to make them a source of pride as well as a sustainable source of progress for Bolivians, providing them with the necessary tools to improve their living conditions, those of their families and their communities, creating
lasting socio-economic improvements in Bolivian society.

Philosophy
Yanapakuna!
GUSTU promotes its vision of a sustainable, respectful and investigative gastronomy. A cuisine that goes beyond the four walls of a kitchen, and is rather a living cultural manifestation that begins in the production parcels and extends to hundreds of culinary expressions based of what the national territory offers, emerging transformed on guest's tables and dishes. Gustu works based on a deep respect for the gastronomic culture, the food heritage and the natural availability of the products from the different ecosystems of the Bolivian territory; with a fundamental commitment to the comprehension of each product, from its characteristics and qualities to its natural, historical, cultural, and symbolic value  within its environment.
In GUSTU, the chef's work goes beyond feeding its guests. Cooks have the obligation and privilege of using their work to give voice to each product they use and to pay respect to the producers that offer the highest quality ingredients, which is possible thanks to their daily effort. Therefore, we  have a respectful, direct and transparent relationship with our suppliers: small producers, productive associations, rural communities and indigenous nations throughout the Bolivian territory, with whom we collaborate following the principles of the Andean philosophy of reciprocity and community: "I help you and you help me, we work together, together we grow and we all live better."
VALUES
We believe in social innovation as an essential engine for the sustainable development of the society that surrounds us. That is why all our projects start from progressive principles and values based on a primary commitment with the implementation of actions, strategies and sustainable programs for cultural revaluation, environmental conservation and training of human talent, because we are convinced that only through respect, work, education and the development of direct and transparent human relationships the necessary opportunities to advance together towards a better future can be generated.
MISSION
To work with the highest quality standards using only ingredients from the Bolivian natural pantry, developing an elegant and innovative gastronomic style in which, with the utmost respect and a deep understanding of each product, our dishes and drinks become an experience through the cultural and biological diversity of Bolivia.
VISION
To reassert and spread the national culture and food heritage in order to take advantage of the immense possibilities of this generous land and achieve the empowerment of a sustainable and respectful Bolivian gastronomy as a source of pride, recognition and progress for Bolivian people.

Claus Meyer
Danish gastronomic entrepreneur, Claus Meyer is the initiator of the New Nordic Cuisine Movement and co-founder of the Nordic Food Lab. He has presented several television programs of Danish and international cuisine and has written 35 cookbooks.
Meyer co-owns several gastronomic initiatives that employ more than 800 people. He is a prominent alumnus and associate professor at Copenhagen Business School, has been named "Social Impact Fellow" at the Berkeley Hass School of Business at the University of California, is a Knight of the Dannenborg Order of the Danish Royal Household, a member of the Danish Gastronomic Academy and has been named Plant-Forward Global 50 by the EAT Foundation and the Culinary Institute of America.
Believing in food as an engine for social change, in 2010 Meyer established the Melting Pot Foundation, with the aim of improving the quality and living conditions of people from vulnerable environments in Denmark as well as other countries through projects selected abroad. Currently the organization is present in Europe as well as North and South America. He has inspired a generation to rediscover local Nordic products and maintains a permanent commitment to the dream of developing the potential of indigenous food cultures throughout the world, exemplified by the co-founding and co-ownership of famous restaurants such as NOMA (Copenhagen, Denmark), GUSTU (La Paz, Bolivia) and AGERN (New York, USA).

IFU - Investment Fund for Development Countries
IFU is an independent government-owned fund offering advisory services and risk capital to companies wishing to do business in developing countries and emerging markets with the aim of generating positive impacts on local communities through empowerment and education, contributing to its social and economic development.
So far, IFU total investments to date amount to DKK 184bn, of which IFU has contributed DKK 20bn. This has helped to create more than 900,000 jobs in the host countries. In addition, IFU's presence has resulted in a transfer of knowledge and technology, the employees have received training and education, and economic activity and a basis of income have been created for the host countries.It supports projects with socially and environmentally responsible activities but also commercially profitable, because it is not an aid provider or a business subsidies center: it works on a commercial basis with the conviction that business investment is a good way to create a lasting economic improvement.

Melting Pot
MELTING POT is a non-profit organization established in 2010 by Danish gastronomic entrepreneur Claus Meyer with the aim of improving vulnerable people future opportunities and quality of life through initiatives that have food, flavor and entrepreneurial spirit as recurring elements.

http://www.meltingpotfoundation.dk/
https://www.facebook.com/RestaurantGUSTU/
Facebook
https://www.instagram.com/gusturestaurant/
Instagram
https://twitter.com/gusturestaurant
Twitter
https://www.youtube.com/channel/UCnKasFfTxFcC7Lr9XiKzmew
Youtube
MARSIA TAHA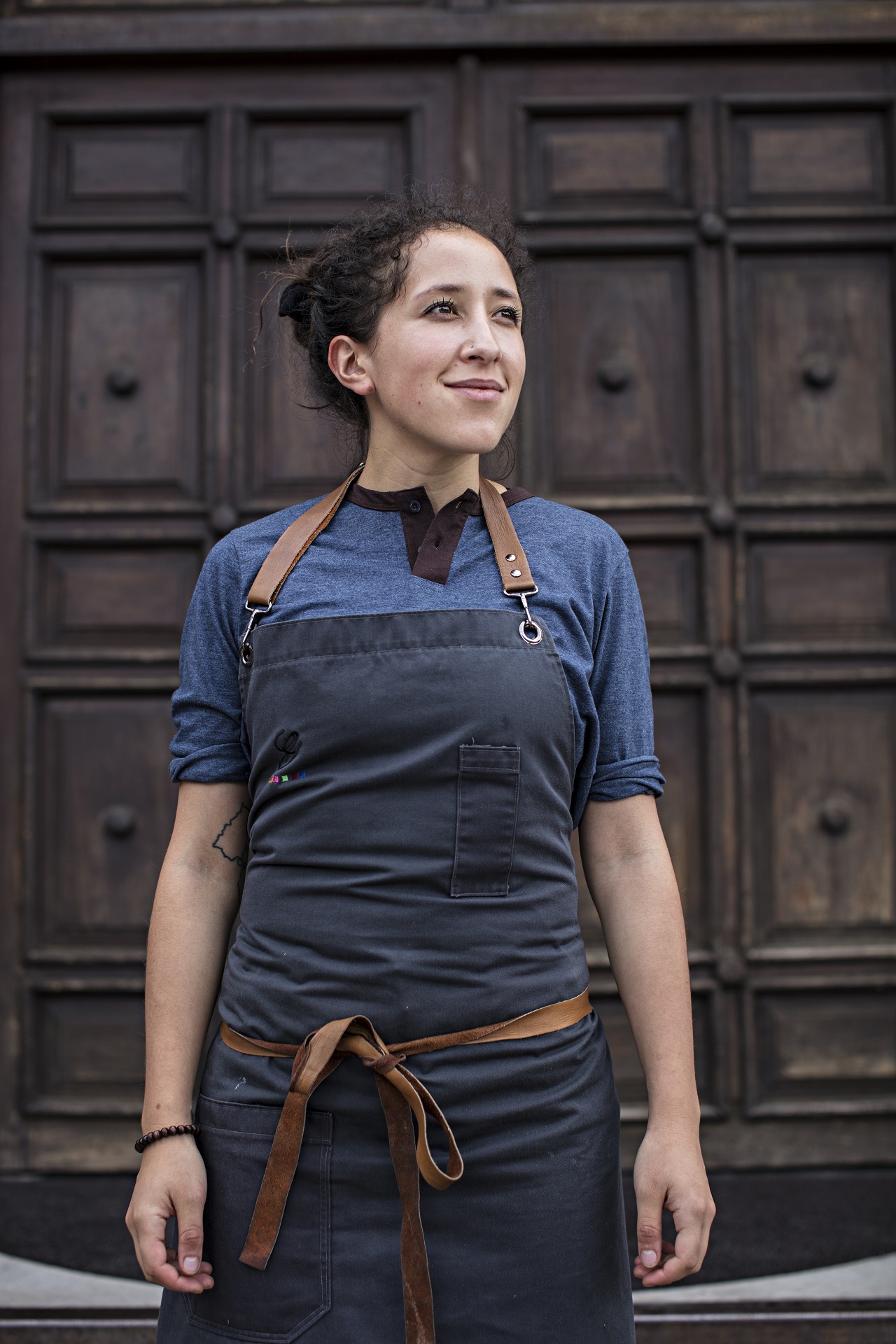 Marsia Taha is a Bolivian cook, graduated from the First School of Hospitality and Tourism of Bolivia and at the Canary Islands Center for Hotel Studies in Spain. After a period of professional internships in Danish restaurants such as Studio and Geist, she participated in culinary competitions such as the Azteca Culinary Competition, eliminatory phase for the Bocuse d'Or, and worked in several kitchens of the old continent before returning to Bolivia. She was regional semifinalist of the San Pellegrino Young Chef 2018. In 2013, Marsia Taha joined Gustu team, with the dream of being able to do what she loves the most: cooking, and combining her talent with a social objective by being part of a project with a very big dream: to make Bolivian gastronomy an engine of national socio-economic development. In Gustu, she started as a kitchen assistant and went through all areas of the restaurant until she reached the position of sous chef. Since 2017, she has been Head Chef at Gustu, where she has exercised great influence for the recreation of traditional Bolivian flavors with native products with modern and ancestral techniques.
CHRISTIAN GUTIÉRREZ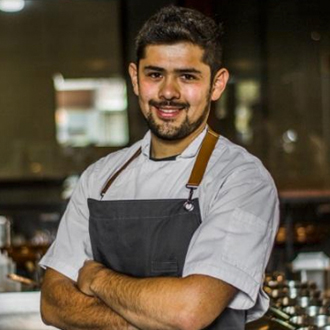 Christian Gutiérrez is a Bolivian pastry chef. He studied gastronomy at the Superior Mariano Moreno Institute in Córdoba, Argentina, and completed his training with internships in the pastry area of ​​European restaurants such as Michel Trama in France and Martín Berasategui in Spain. Christian returned to Bolivia in 2015 with the dream of continuing to learn and develop Bolivian pastry with the advanced techniques learned in other countries. In May 2016 he joined the team of GUSTU Restaurant with the aim of practicing what he learned and developing new techniques in a space that would allow him the freedom to be creative to bring Bolivian products to the highest level in the area of ​​confectionery. He keeps learning, including more about other gastronomic cultures, and to use the products of his land in a novel way to achieve a world class pastry 2,500 meters above sea level.
KENZO HIROSE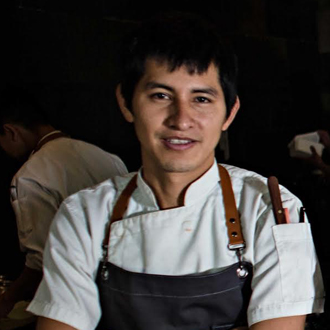 Kenzo Hirose is a Bolivian chef born in Sanbuenaventura, a small rural town located north of La Paz. After obtaining his bachelor's degree in humanities, he moved to La Paz city with the dream of pursuing a professional career. In 2012, he was admitted at Gustu School through Ichuri Foundation, dependent on the Municipal Government of La Paz. In 2014 he was part of Gustu School´s first generation of graduated students. After a period of internships in restaurants like Mugaritz, he returned to Gustu where he currently works as Sous Chef, one of the main positions in the kitchen of this restaurant. He is proud to follow the philosophy and principles of his alma mater in any culinary initiative he participates in: respect for the local product, respect for the work of Bolivian producers and pride in the food heritage and culinary culture of his country.
BERTIL TØTTENBORG
Bertil Tøttenborg, Restaurant Manager and Beverage Director was born and raised in Copenhagen - Denmark, he is a Certified Sommelier from the "Copenhagen Wine Academy". Bertil discovered his passion for food as a child when he learned to enjoy different ingredients and cooking styles with his family while helping his parents prepare family meals. As he grew up, he realized that his true vocation was in the service area, especially in relation to wines and beverages, where he focused his studies and work experience working in prestigious Danish restaurants such as Geist, where he held the position of Head Sommelier. A Bolivian restaurant with a social focus caught his attention until 2015, when he joined that team, becoming part of the Gustu family. In Gustu he has developed a deep knowledge of the wines, distillates, craft beers and coffees that are produced in the country, guiding Gustu's offer towards the prioritization of the work of small producers and the support to the production of organic and biodynamic wines.
VIVIAM ROJAS
Bolivian Auditor with a Master's Degree in Business Administration and Management of Microfinance, Taxation, General Management, Resource Integration, Strategy Design and International Management Entities Diplomas. She worked at the Internal Revenue Service of her native country, and worked as Accounting Assistant in several companies. Viviam was Regional Accountant - South America of IBIS DENMARK, Financial Administrative Manager of Melting Pot Bolivia and since 2014 she is Administration and Finance Manager of Gustu Gastronomía S.A., where she has added her efforts to the dream of changing the world through food.
SUMAYA PRADO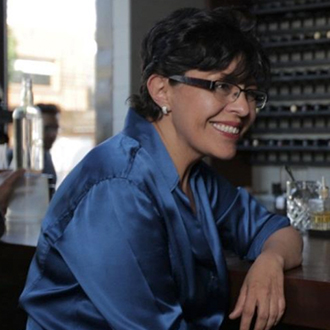 Bolivian social communicator with several years of experience in tv journalism. She was Head of Press Department in different media and was in charge of the National Directorate of Information of his native country for several years. After retiring from journalism, she worked with international cooperation agencies, carried out communication and dissemination strategies for national and international institutions and was in charge of image management and public relations of high profile Bolivian companies. Since 2013, she has dedicated herself completely to the national and international diffusion of the projects, initiatives, and programs of Gustu Gastronomía S.A. and Melting Pot in Bolivia. She is also involved in the creation and implementation of its communication and image strategy, which bases all of its actions on a deep identification with the philosophy, principles and objectives that constitute the ambitious dream of showing Bolivian productive potential, cultural wealth and biological diversity worldwide, while revalorizing its food heritage and making gastronomy an engine of national socio-economic development.
SILVANA GRANIER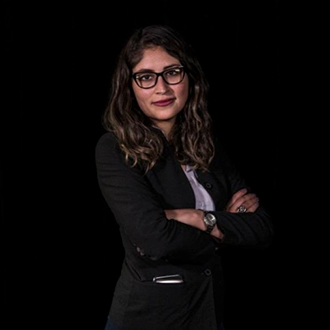 Silvana Granier is a young Bolivian professional with a degree in Tourism Administration and a Master in Business Administration. She worked in several tourist companies, prestigious restaurants and renowned hotels until 2016, when she joined Gustu as a Hostess climbing positions to Head of Reception. Since 2017, she is the Corporate Services Supervisor, where she plays an important role in spreading the philosophy, principles and quality products of this company that has a deeper commitment with the mission of instilling a sense of pride for Bolivia and what Bolivia can offer . Melting Pot´s first project in Bolivia is Gustu, a high cuisine restaurant stablished in April 2013 with the aim of spreading worldwide the great productive potential, cultural wealth and biodiversity of Bolivia.
RESTAURANT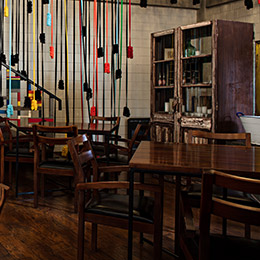 SALÓN