us
home
menu
us
services
I-D
press
contact
all

History & philosophy

Founders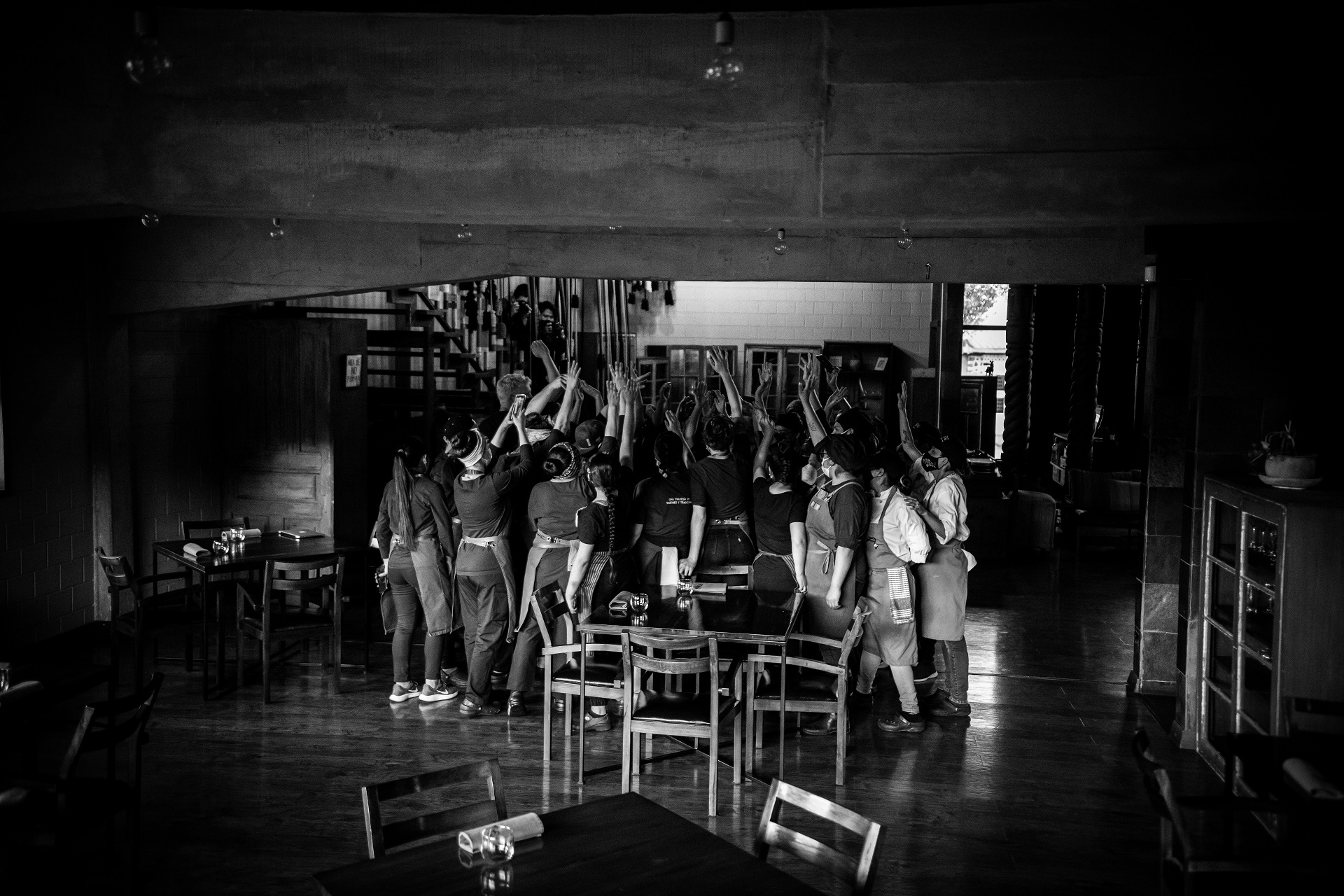 Gustu Family
We are GUSTU
History
"Uses, customs and traditions constitute the cultural patrimony of the nations. Respect for each region land and products are essential basis of the people´s identity"
Convinced of this reality, in the mid-90s Danish gastronomic entrepreneur Claus Meyer fueled a social movement aimed to improving the people´s quality of life through their food, a movement that found solid foundations in the New Nordic Cuisine Manifesto, creating a philosophy of local products revitalization, wild ingredients discovery and re-creation of traditional dishes, prioritizing innovation and simplicity.
Claus Meyer and his Melting Pot Foundation adopted the challenge of promoting Bolivian cuisine based on the Nordic Model. In 2012, Melting Pot Bolivia was established as a non-profit organization whose main objective is to explore, revitalize and promote awareness of the cultural, natural and productive richness of Bolivia and the potential of its food heritage and gastronomic culture to make them a source of pride as well as a sustainable source of progress for Bolivians, providing them with the necessary tools to improve their living conditions, those of their families and their communities, creating
lasting socio-economic improvements in Bolivian society.

Philosophy
Yanapakuna!
GUSTU promotes its vision of a sustainable, respectful and investigative gastronomy. A cuisine that goes beyond the four walls of a kitchen, and is rather a living cultural manifestation that begins in the production parcels and extends to hundreds of culinary expressions based of what the national territory offers, emerging transformed on guest's tables and dishes. Gustu works based on a deep respect for the gastronomic culture, the food heritage and the natural availability of the products from the different ecosystems of the Bolivian territory; with a fundamental commitment to the comprehension of each product, from its characteristics and qualities to its natural, historical, cultural, and symbolic value  within its environment.
In GUSTU, the chef's work goes beyond feeding its guests. Cooks have the obligation and privilege of using their work to give voice to each product they use and to pay respect to the producers that offer the highest quality ingredients, which is possible thanks to their daily effort. Therefore, we  have a respectful, direct and transparent relationship with our suppliers: small producers, productive associations, rural communities and indigenous nations throughout the Bolivian territory, with whom we collaborate following the principles of the Andean philosophy of reciprocity and community: "I help you and you help me, we work together, together we grow and we all live better."
VALUES
We believe in social innovation as an essential engine for the sustainable development of the society that surrounds us. That is why all our projects start from progressive principles and values based on a primary commitment with the implementation of actions, strategies and sustainable programs for cultural revaluation, environmental conservation and training of human talent, because we are convinced that only through respect, work, education and the development of direct and transparent human relationships the necessary opportunities to advance together towards a better future can be generated.
MISSION
To work with the highest quality standards using only ingredients from the Bolivian natural pantry, developing an elegant and innovative gastronomic style in which, with the utmost respect and a deep understanding of each product, our dishes and drinks become an experience through the cultural and biological diversity of Bolivia.
VISION
To reassert and spread the national culture and food heritage in order to take advantage of the immense possibilities of this generous land and achieve the empowerment of a sustainable and respectful Bolivian gastronomy as a source of pride, recognition and progress for Bolivian people.

Claus Meyer
Danish gastronomic entrepreneur, Claus Meyer is the initiator of the New Nordic Cuisine Movement and co-founder of the Nordic Food Lab. He has presented several television programs of Danish and international cuisine and has written 35 cookbooks.
Meyer co-owns several gastronomic initiatives that employ more than 800 people. He is a prominent alumnus and associate professor at Copenhagen Business School, has been named "Social Impact Fellow" at the Berkeley Hass School of Business at the University of California, is a Knight of the Dannenborg Order of the Danish Royal Household, a member of the Danish Gastronomic Academy and has been named Plant-Forward Global 50 by the EAT Foundation and the Culinary Institute of America.
Believing in food as an engine for social change, in 2010 Meyer established the Melting Pot Foundation, with the aim of improving the quality and living conditions of people from vulnerable environments in Denmark as well as other countries through projects selected abroad. Currently the organization is present in Europe as well as North and South America. He has inspired a generation to rediscover local Nordic products and maintains a permanent commitment to the dream of developing the potential of indigenous food cultures throughout the world, exemplified by the co-founding and co-ownership of famous restaurants such as NOMA (Copenhagen, Denmark), GUSTU (La Paz, Bolivia) and AGERN (New York, USA).

IFU - Investment Fund for Development Countries
IFU is an independent government-owned fund offering advisory services and risk capital to companies wishing to do business in developing countries and emerging markets with the aim of generating positive impacts on local communities through empowerment and education, contributing to its social and economic development.
So far, IFU total investments to date amount to DKK 184bn, of which IFU has contributed DKK 20bn. This has helped to create more than 900,000 jobs in the host countries. In addition, IFU's presence has resulted in a transfer of knowledge and technology, the employees have received training and education, and economic activity and a basis of income have been created for the host countries.It supports projects with socially and environmentally responsible activities but also commercially profitable, because it is not an aid provider or a business subsidies center: it works on a commercial basis with the conviction that business investment is a good way to create a lasting economic improvement.

Melting Pot
MELTING POT is a non-profit organization established in 2010 by Danish gastronomic entrepreneur Claus Meyer with the aim of improving vulnerable people future opportunities and quality of life through initiatives that have food, flavor and entrepreneurial spirit as recurring elements.

http://www.meltingpotfoundation.dk/
https://www.facebook.com/RestaurantGUSTU/
Facebook
https://www.instagram.com/gusturestaurant/
Instagram
https://twitter.com/gusturestaurant
Twitter
https://www.youtube.com/channel/UCnKasFfTxFcC7Lr9XiKzmew
Youtube
MARSIA TAHA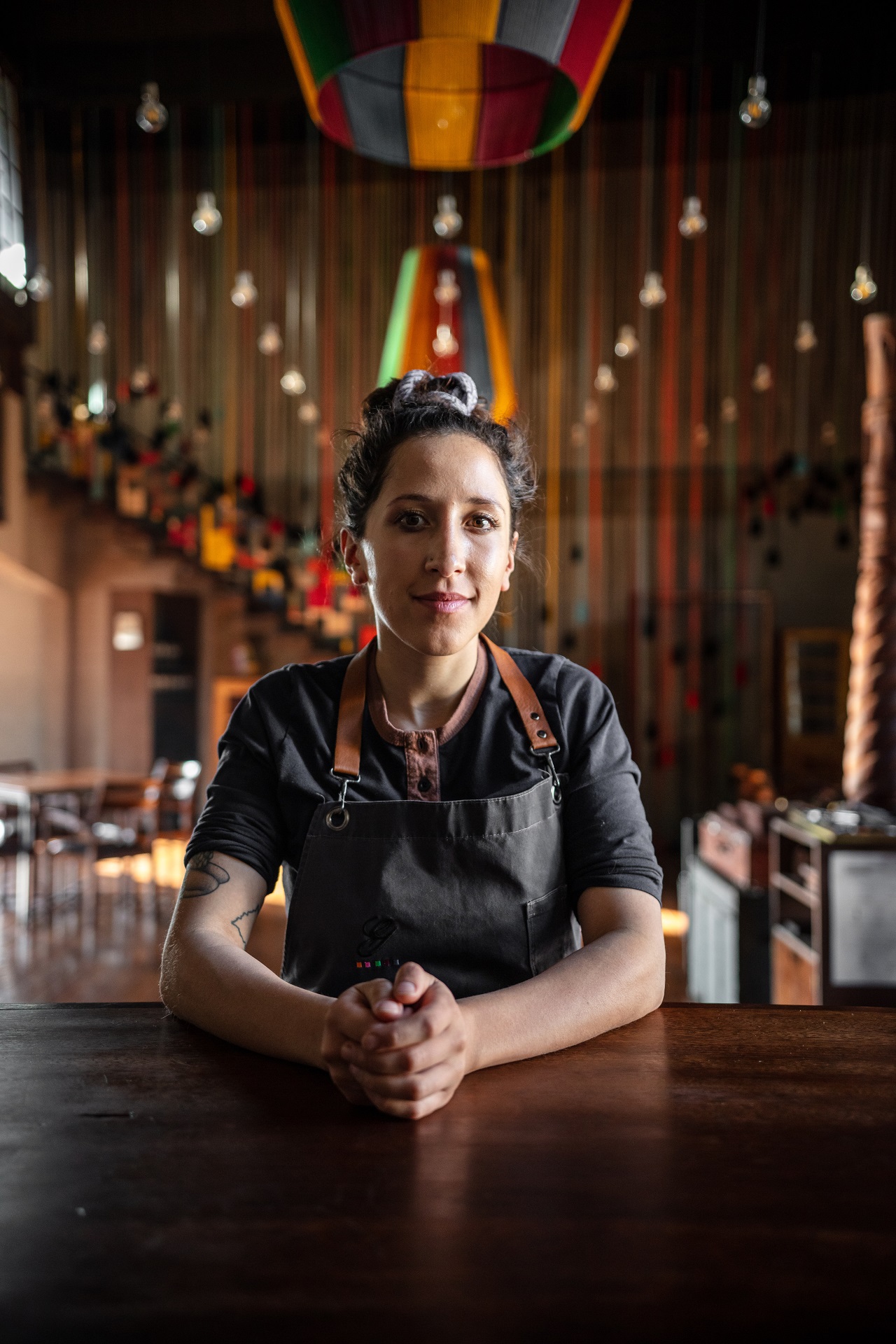 KENZO HIROSE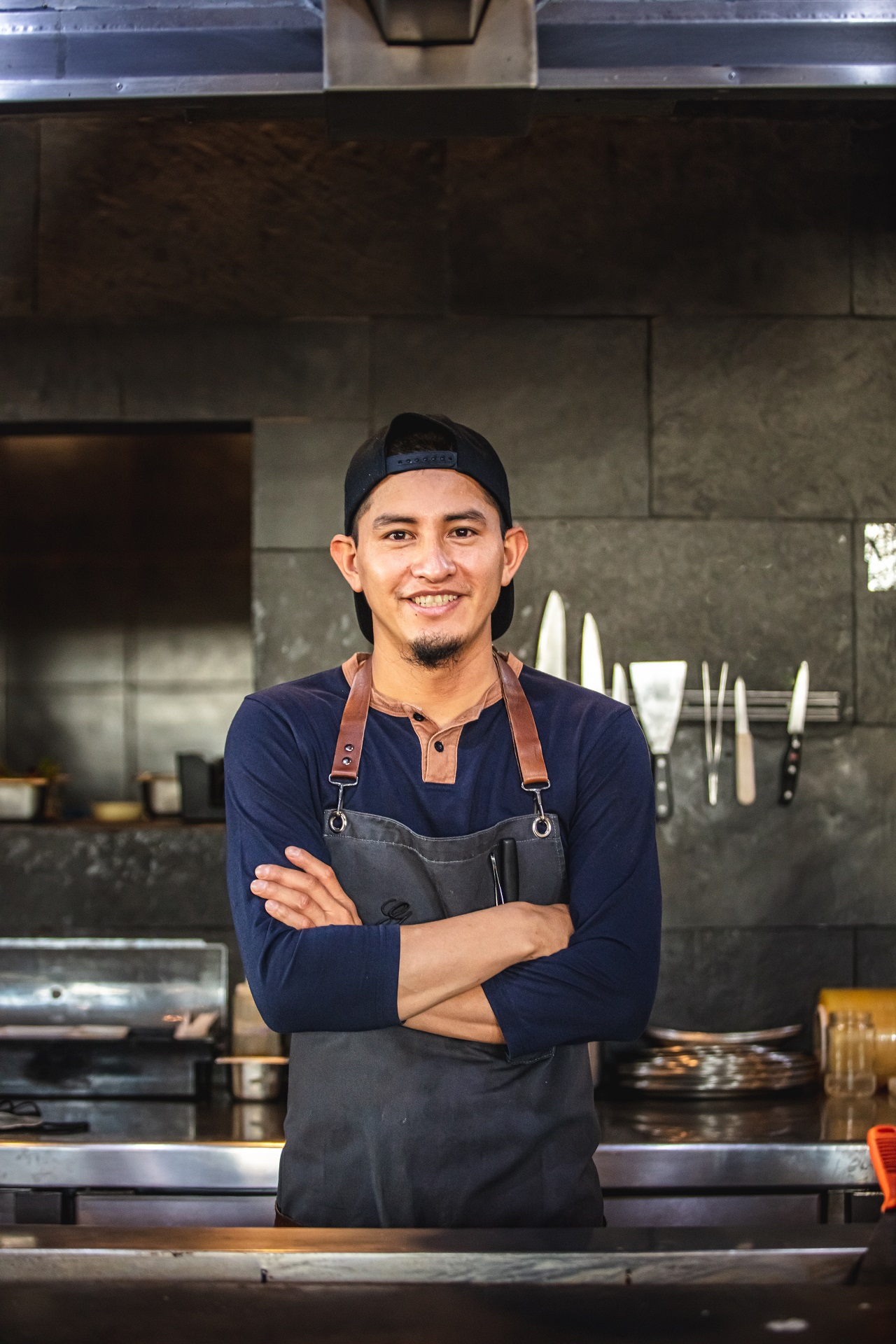 ANDREA MOSCOSO WEISE
GABRIELA QUISPE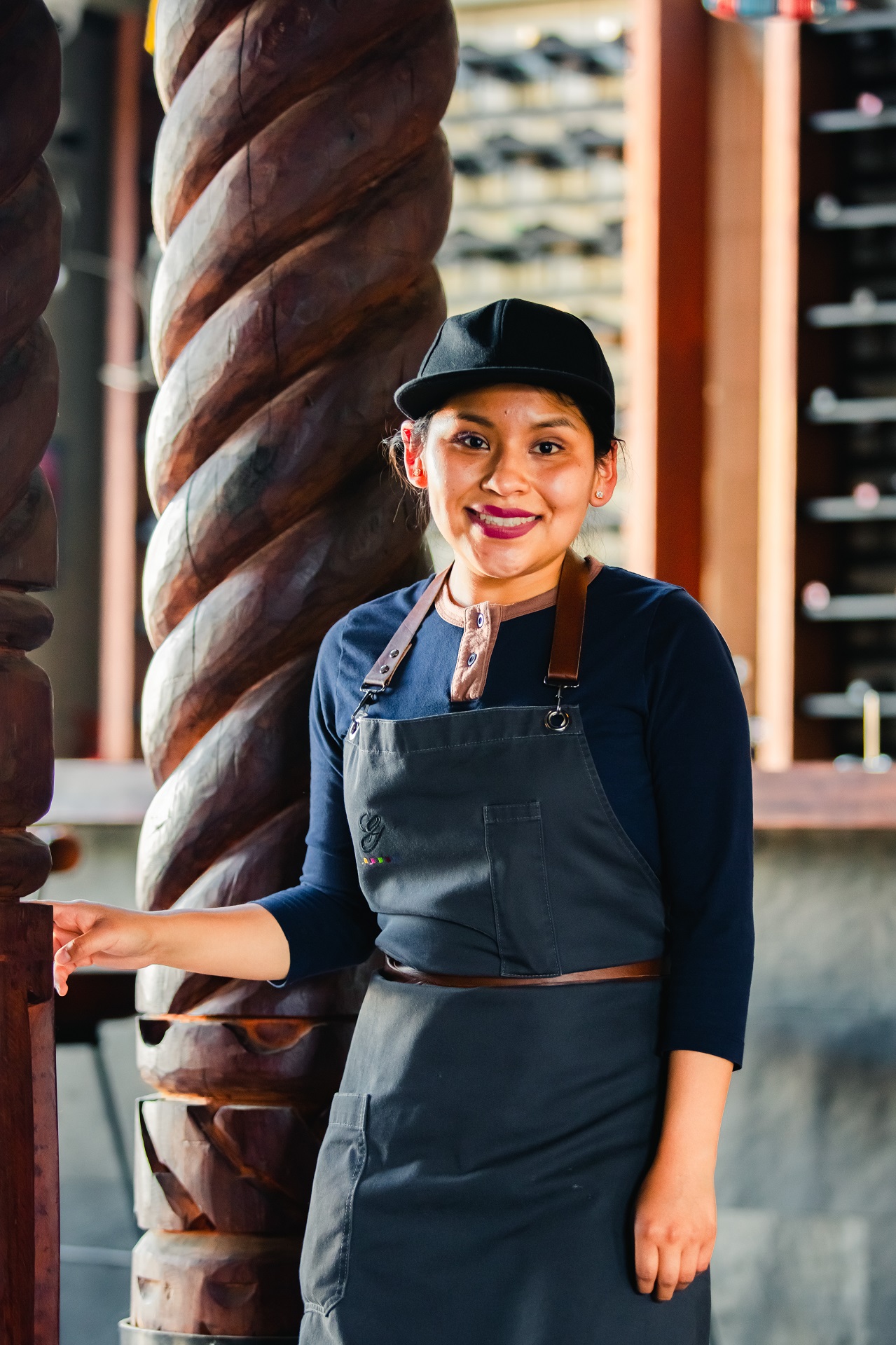 JAIRO MICHEL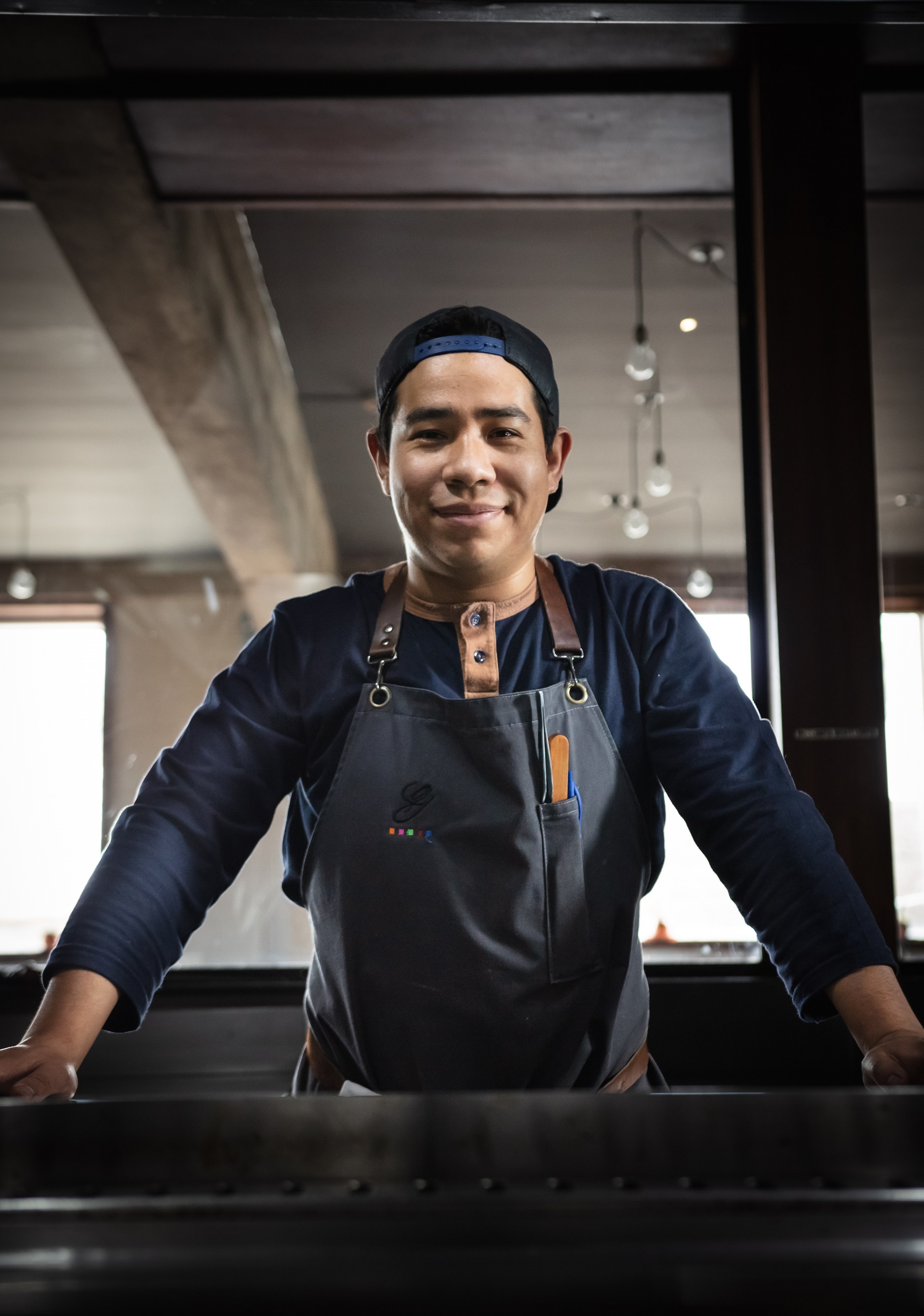 MARIA EUGENIA APAZA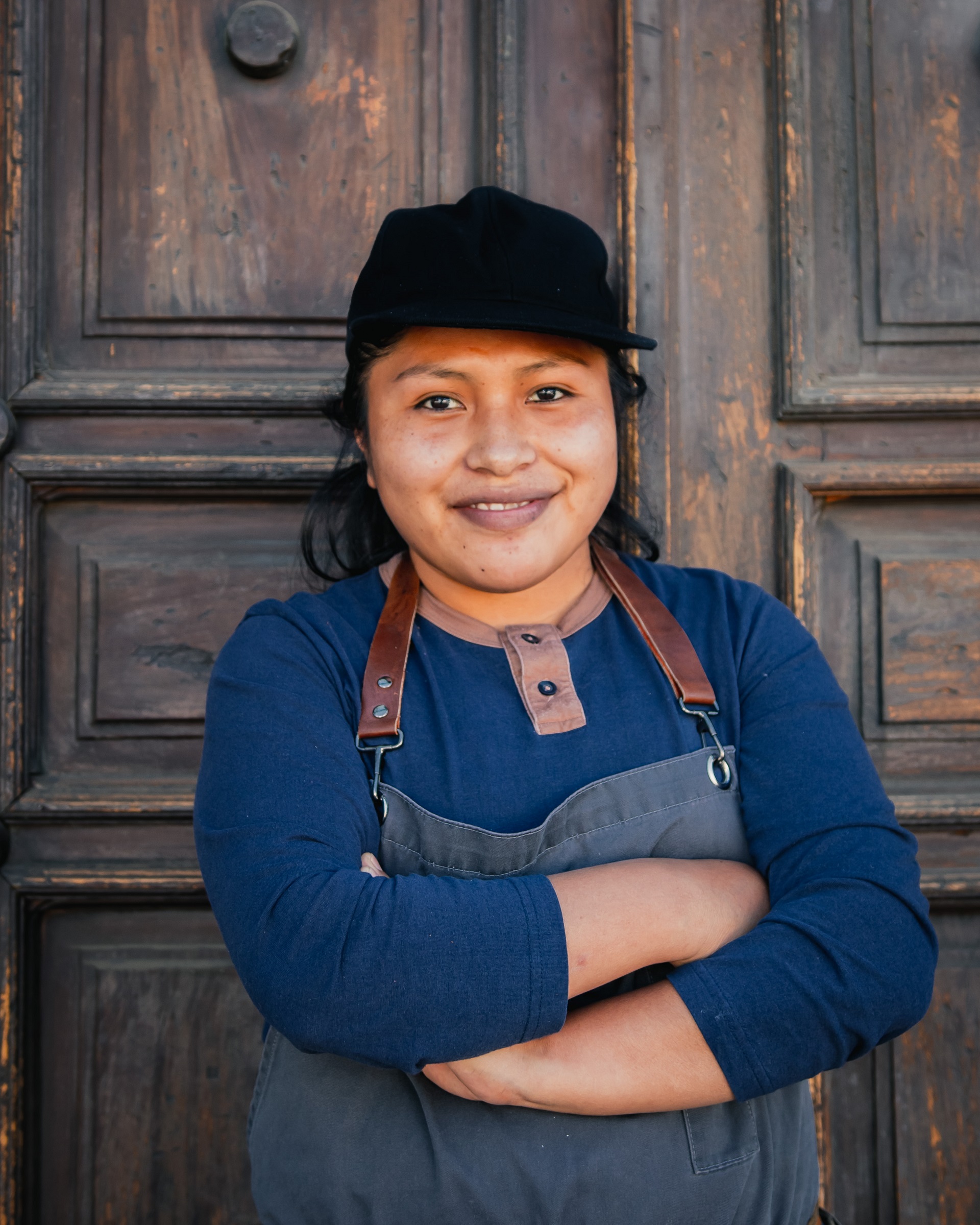 JOSE LUIS CHOQUE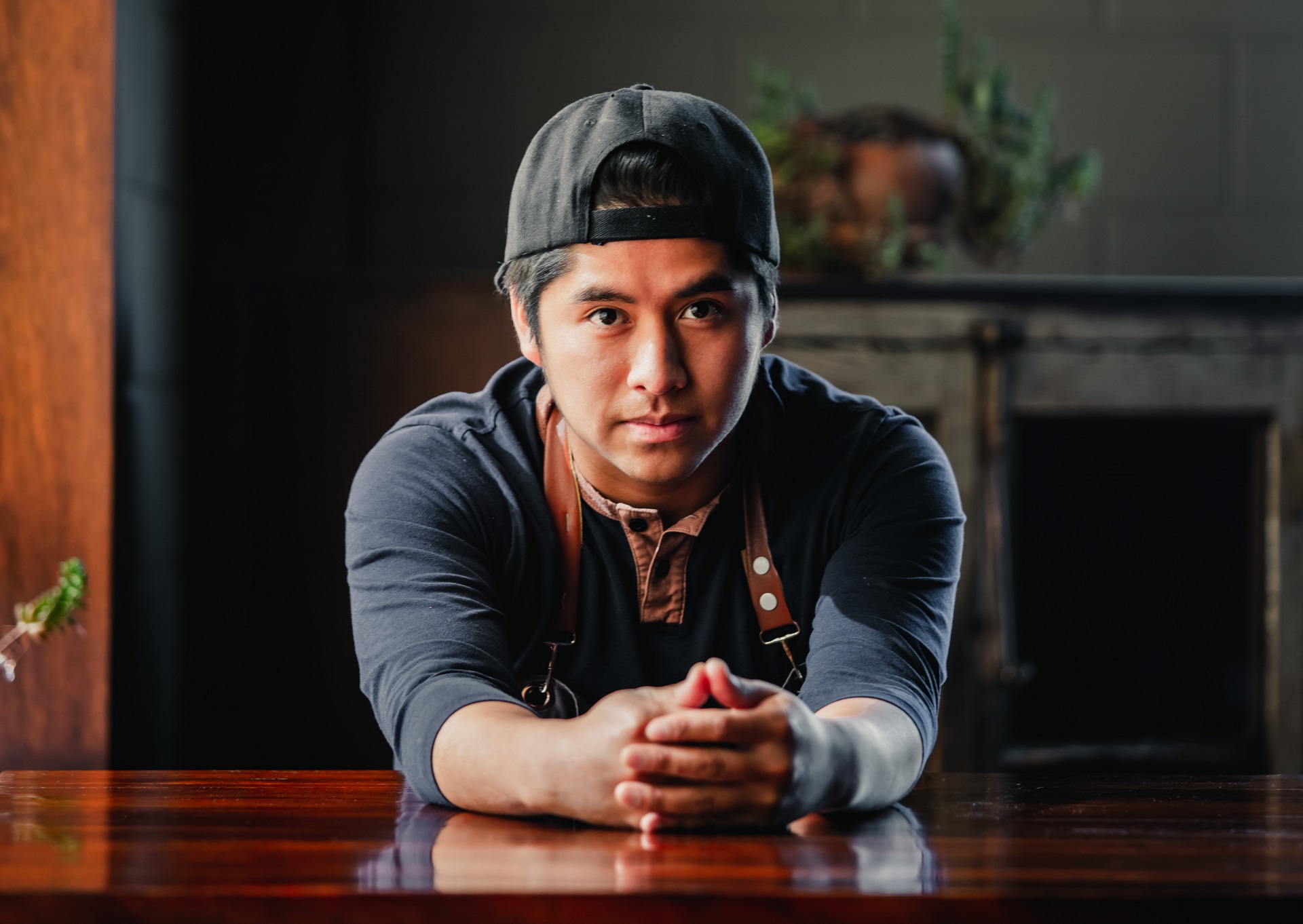 TATIANA PÉREZ CONDE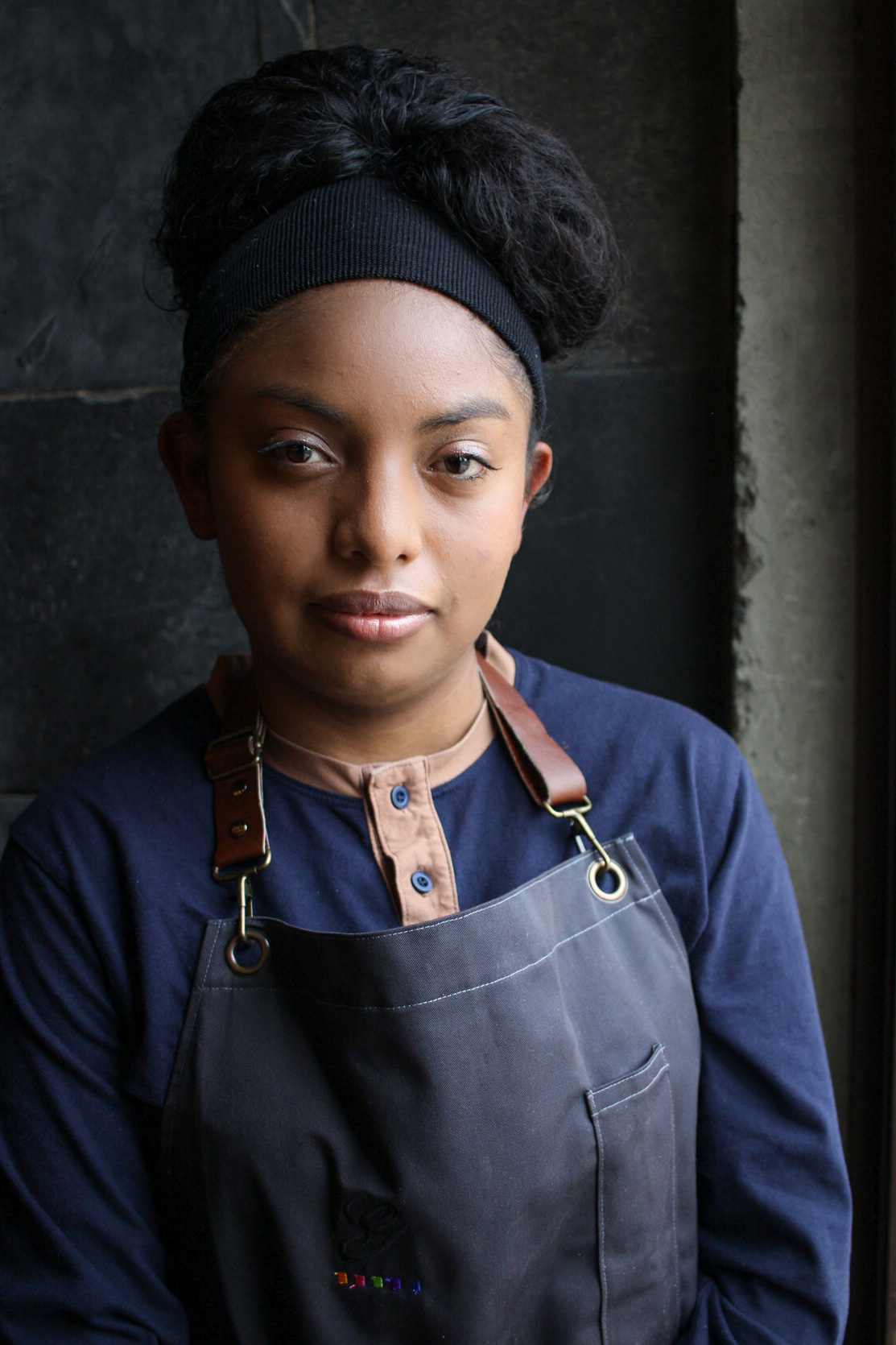 JHONNY SAUCEDO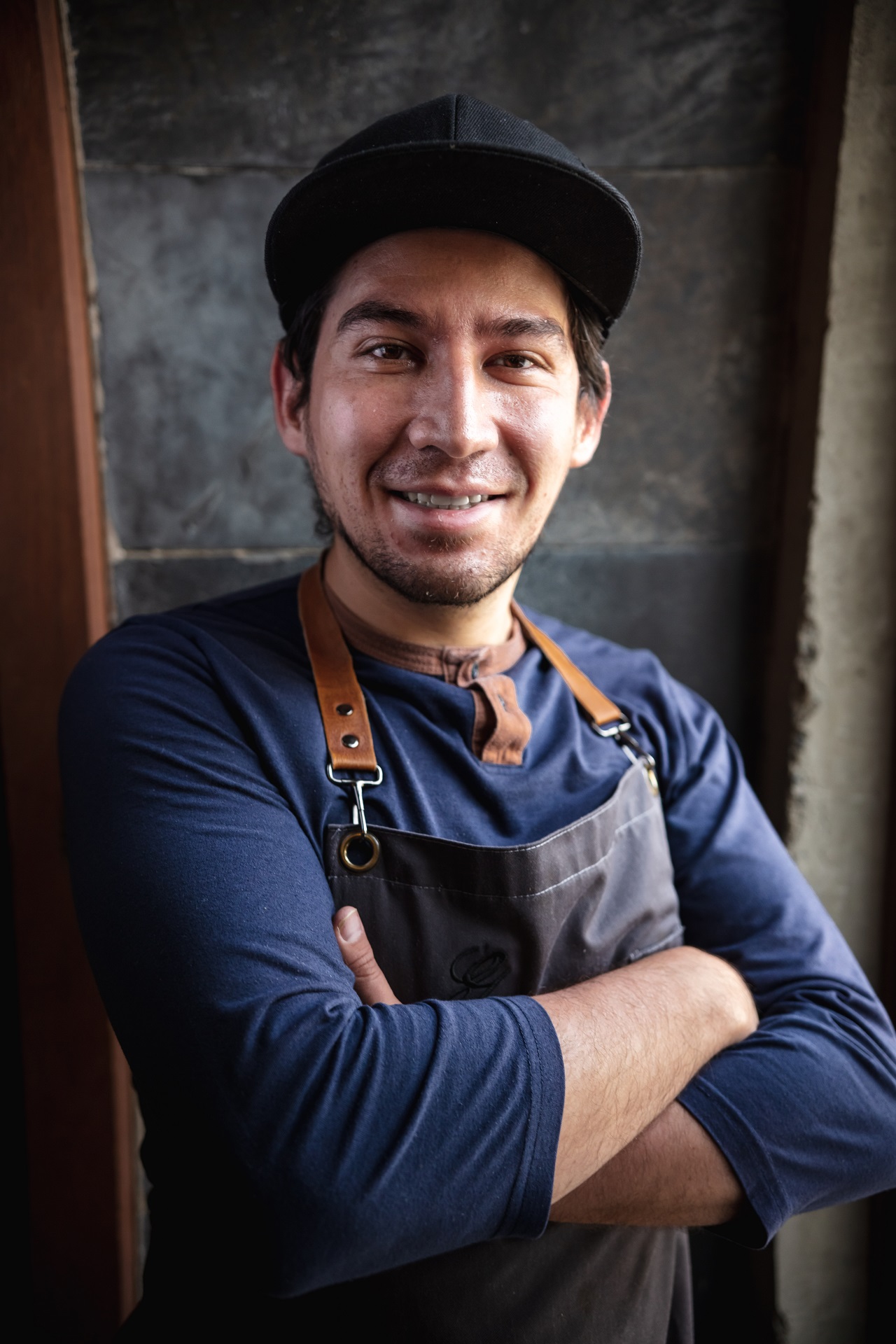 SANTIAGO MORÓN MONJE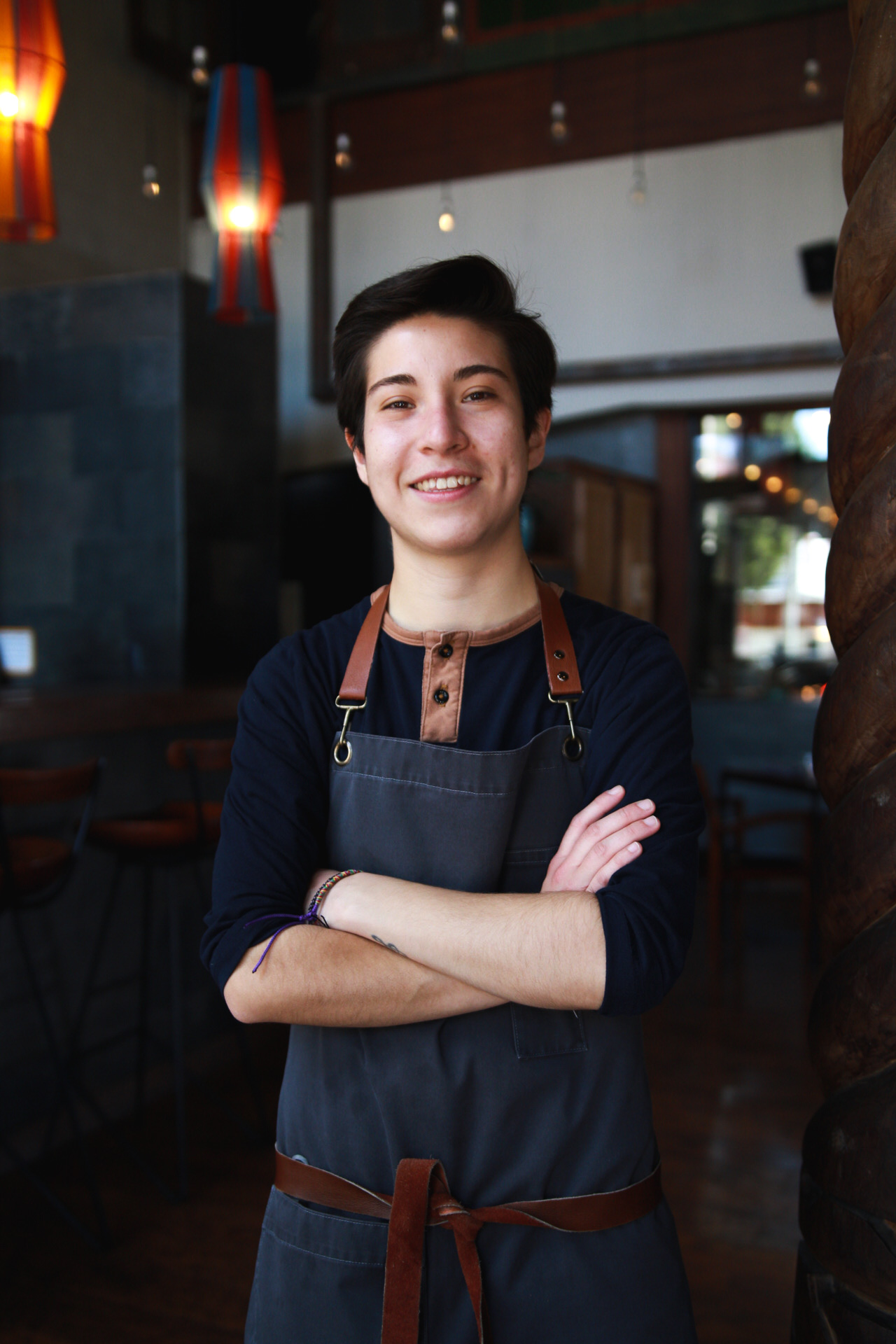 VIVIAM ROJAS